Carnival is a moment of celebration and celebration throughout Italy, with traditions that vary from region to region. But some Italian carnivals are truly unique and unusual, with customs and customs that will surprise you. Here are some of the most unusual carnivals in Italy that are worth visiting.
Carnival of Ivrea
The Carnival of Ivrea is one of the oldest and most traditional in Italy, dating back to medieval times. It takes place every year in Ivrea, in Piedmont, and boasts a unique tradition, which includes a battle of oranges between the different districts of the city. The battle symbolizes the rebellion of the people against the rule of the nobles, and it sees thousands of people take to the streets to throw oranges at each other.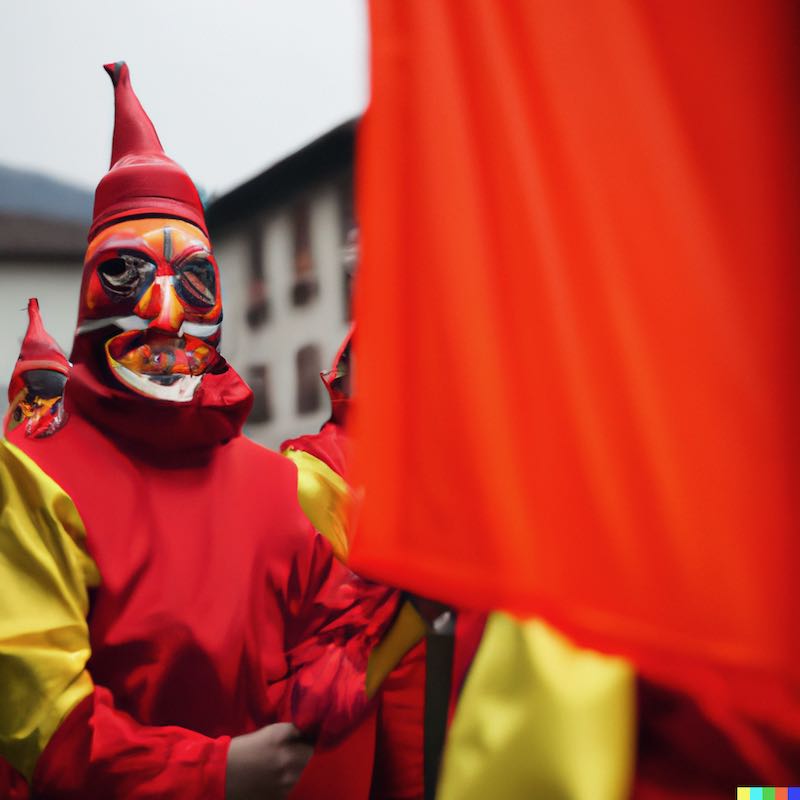 Carnival of Acireale
The Carnival of Acireale, in Sicily, is one of the largest and most sumptuous in Italy, with parades of floats and elaborate costumes. But what makes it truly unique is the puppet tradition, which consists of puppet shows that represent the heroic deeds of medieval knights. This tradition dates back to the 16th century and is still very much alive today, with shows that attract tourists from all over the world.
Venice Carnival
The Venice Carnival is one of the most famous in the world, with its elaborate masks and costumes that have made the history of the city. But what makes this carnival truly unique is the tradition of the 'angel's flights', which consists of a parade of gondolas along the Grand Canal, where angels perform in acrobatics over boats.
To learn more, visit this article on Viaggioblues.
Carnival of Putignano
The Carnival of Putignano, in Puglia, is the oldest in Italy, with a trad
ion dating back to 1394. But what makes it unique is the presence of paper pulp giants, who parade on the streets during the holidays. These characters up to 10 meters tall are handcrafted by local artists and represent historical, mythological and popular figures.
Carnival of Fano
The Carnival of Fano, in Marche, is famous for its allegorical floats that parade through the streets of the city during the holidays. But what makes this carnival truly unique is the tradition of 'the waxes', that is, paper pulp statues that are carried in procession through the streets of the city, accompanied by musical bands and folk dances.
Conclusion
These are just some of the most unusual carnivals in Italy, each with its own unique and fascinating traditions. If you want to live an unforgettable experience and discover local traditions, do not miss the opportunity to visit one of these carnivals during the next holiday.
"Oltre al Blues ho un sacco di altre passioni ma nessuna di queste supera la quasi perversa attrazione che nutro per l'Andalusia, per il Flamenco e per le zingare dagli occhi neri"
Lascia un commento
commenti