Monte San Giuliano, Erix and then Erice, these are the names of one of the most beautiful villages in Italy. A few minutes from Trapani, literally curbed on a promontory just above 400 meters, Erice dominates the sea from Marsala to San Vito lo Capo.
The country has been inhabited by just over 500 people all year round and, not to say, ten times as much during the summer season.
How to get to Erice
A panoramic road allows you to get to Erice by car and park near the main gates of the village.
A valid alternative is the cable car. From Trapani, in fact, you can take this practical means and reach Erice in about ten minutes. You will enjoy a phenomenal panorama throughout the trip, with a view of Trapani and the Egadi in the background. You can leave the car in the station parking lot. 
Here is the link for costs and times.. Funivia Trapani-Erice Cableway
What to see in Erice
Let's start by saying that there are two different cumulative tickets: Erice Card and Mems. With these two solutions in practice you visit almost every monument of Erice. Of course, we tourists have not made it easy: why not a single card?!
Churches, museums and palaces. This is to be seen in Erice! But is that really all?
Of course not, at Erice we can enjoy some of the most beautiful views of this part of Sicily.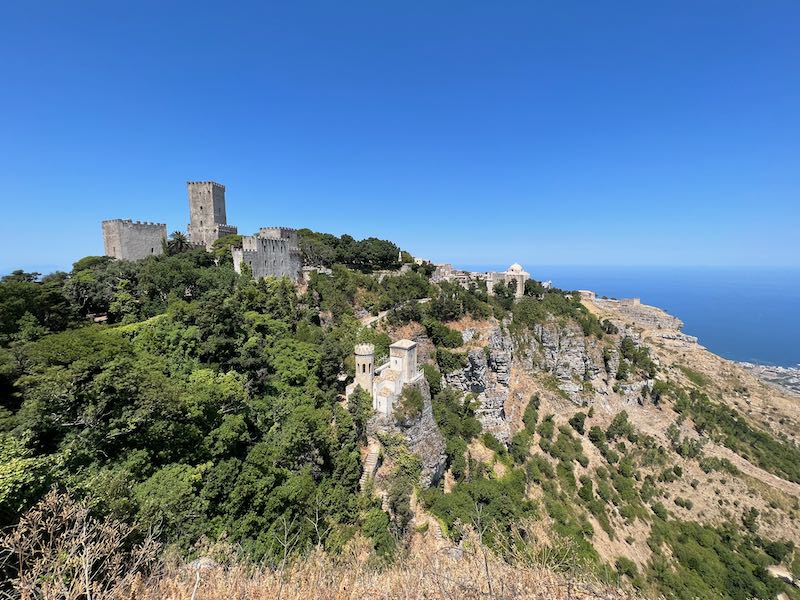 For this I recommend two panoramic points that leave you breathless. Then climb to the ruins of the castle and immediately turn left as soon as you enter. You will not be disappointed. Personally, however, the real surprise effect I found in the living room above the auditorioum in the San Domenico complex, where a huge opening at the bottom of the room, like a large window overlooks an enchanting panoramic view.
Beyond the panoramas, there is really a lot to see in Erice and a good way to define a itinerary is to follow the points of interest indicated by the cards I was talking about. There is a lot to walk and it is good to protect yourself from the sun in the middle of summer rather than from the air in the mid-seasons.
For astronomy enthusiasts in Erice there is the famous observatory and also we find the Ettore Majorana Scientific Culture Center, founded by Professor Antonino Zichichi.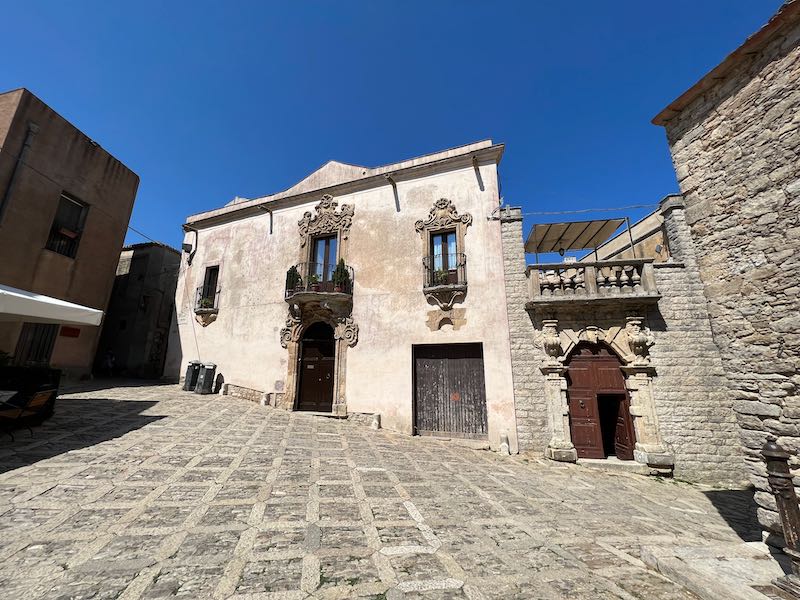 What to eat at Erice
For lunch do what you want, there are dozens of restaurants for every taste and for every pocket but for breakfast or a delicious snack do not leave without having set foot in Maria Grammatico's shop. Guardian of the original Genoese recipe and many other goodties, it is well worth a stop.
Conclusions about Erice
What did I take away from Erice? Lots of nice photos, great views, lots of warmth and some delicious sweets. Erice is worth a visit.
"Oltre al Blues ho un sacco di altre passioni ma nessuna di queste supera la quasi perversa attrazione che nutro per l'Andalusia, per il Flamenco e per le zingare dagli occhi neri"
Lascia un commento
commenti